Open to all bluegrass and old time musicians and those who would like to learn, Camp Kiwigrass is an opportunity to expand your musical horizons through collaboration and interaction with other practitioners of the genre. Expect impromptu sharing of knowledge, lots of jam sessions, a band scramble competition with fabulous prizes, and many opportunities to perform. Camp Kiwigrass replaces Kiwigrass Academy this year, due to the Covid19 pandemic and the unavailability of instructors from the US. The format will be different, but the experience will be every bit as exciting and enjoyable!
Some of the best insights come from the informal chats and jam sessions after the classes are over.  There is also a great sense of understanding when you learn something from a tutor in the classes, then watch them put it into practice as they perform at the festival.
You don't have to be an advanced player,  everyone will be alongside participants of similar experience.  However you will need to have a basic familiarity with your instrument to be able to join in without holding up the class.
Getting to meet, jam, and perform with other like-minded musicians over two full days will be one of the biggest rewards when you participate in Camp Kiwigrass
Kiwigrass is produced with the support of: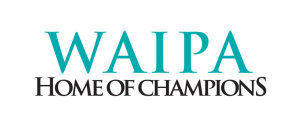 and in association with :