Kiwigrass 2022: February 11-13
Paeroa Racecourse, Paeroa.
KIWIGRASS 2022 CANCELLED BY OMICRON
SEE YOU IN 2023, RESTORED TO FULL GLORY!
Stay well, take care, get vaxxed, wear a mask!
Read our latest news and updates.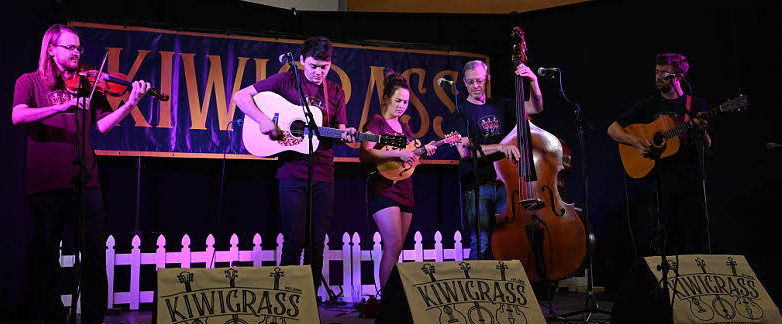 Kiwigrass is the home of New Zealand's Bluegrass, where all purveyors and lovers of bluegrass assemble once a year to share their mutual love of the music born in the hills of Kentucky, and now spread all around the world. Musicians from all over New Zealand, and from overseas come with banjos, guitars, mandolins, fiddles, dobros and double bass to jam together, learn from one another, and enjoy each other's company for a full weekend of Bluegrass. From Bill Monroe to Billy Strings, the traditional and the contemporary, all is celebrated at this family-friendly, relaxed annual festival.
Kiwigrass in the Time of Covid
In the face of 2022 music festivals being cancelled, we still wanted to do something for Kiwigrass.  However, we cannot guarantee we will be able to hold indoor concerts.  So this year Kiwigrass will look more like a weekend long campout and pickin' party.
Jam sessions and blackboard concerts.
Participant directed workshops similar to those we held at Camp Kiwigrass last year.
All participants in Kiwigrass will need to show their MyVaccine Pass. 
Camping is included in the price of your Kiwigrass ticket.
Subscribe to our newsletter to receive all the updates first!
Mark it on your calendars now and book that annual leave.
Camp Kiwigrass
There will be no Camp Kiwigrass in 2022

Camp Kiwigrass will be back in 2023!
Open to all bluegrass and old time musicians and those who would like to learn, Camp Kiwigrass is a two-day "workshop" held prior to the Kiwigrass Festival. Camp Kiwigrass is an opportunity to expand your musical horizons through collaboration and interaction with other practitioners of the genre. Expect impromptu sharing of knowledge, lots of jam sessions, a band scramble competition with fabulous prizes, and many opportunities to perform. Camp Kiwigrass replaces Kiwigrass Academy this year, due to the Covid19 pandemic and the unavailability of instructors from the US. The format will be different, but the experience will be every bit as exciting and enjoyable!
Kiwigrass Festival
Friday evening 11 February 2022 – Sunday afternoon 13 February 2022
These are a few memories from the 2019 festival. Check out our photos page for more great photos. And make sure you're signed up for our mailing list so you get all the latest announcements.
Kiwigrass is produced with the support of: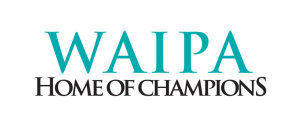 and in association with :