Terms of entry
Entry to The Don Rowlands Centre, Kiwigrass Academy and Kiwigrass Festival (referred to below as Kiwigrass) is subject to the following terms.
In these terms Kiwigrass means the Kiwigrass Festival and Kiwigrass Academy organisers, volunteers, and other persons and contractors associated with the Kiwigrass.
Anybody that, in the sole opinion of the organisers, contravenes these terms will be denied entry or be required to leave immediately, without refund or compensation.
No animals (except certified disability assist dogs) are allowed on site.
Alcohol may only be consumed in your own campsite.
Any kind of harassment, bullying, discrimination, violence, intoxication, or abuse will not be tolerated.
Disruptive or unsafe behaviour is not allowed.
Illegal drugs and firearms are absolutely prohibited at the venue.
Smoking/vaping is prohibited except outside in designated smoking areas.
To stay overnight on site you must be 16 years or older, or accompanied by a responsible adult.
No open fires are permitted except in the fireplaces provided.
Vehicles must not exceed walking pace.
You must follow any directions given to you by Kiwigrass.
Kiwigrass accepts no responsibility for the safety and security of your property, instruments, and valuables.
Kiwigrass accepts no liability for any expenses, losses, damage or other claims that may be made by any attendee, performer, or other person as a result of Kiwigrass actions or events.
Kiwigrass reserves the right to vary the programme from that advertised and may add, withdraw, or replace advertised artists.
If Kiwigrass is cancelled, delayed or stopped for any reason not within control of the organisers no refunds will be given.
Attendees may be photographed, recorded, or filmed by Kiwigrass and this includes performances and jamming. You may not be aware of it, especially if you are performing. These images and recordings may be used without compensation, in documentary films, for promotion of the festival, and publicity, both online and other distribution channels.
Kiwigrass is produced with the support of: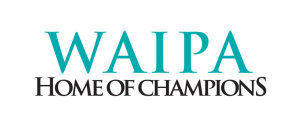 and in association with :