No matter what your current skill level, you will benefit enormously from the Kiwigrass Academy 2020 as some of the top overseas guests take the time to offer tuition and insights over two full days before Kiwigrass.
The Kiwigrass Academy will be held at the beautiful lake Karapiro venue on  Wednesday 29th and Thursday 30th January before the festival kickoff on Friday.
Some of the best insights come from the informal chats and jam sessions after the classes are over.  There is also a great sense of understanding when you learn something from a tutor in the classes, then watch them put it into practice as they perform at the festival.
The Kiwigrass Academy is modelled on examples like the RockyGrass Academy, which have proved so successful at the most popular festivals in the United States.
The 2019 Kiwigrass academy was a great success and many of the students will be back and benefit from this level of instruction without shelling out thousands of dollars for airfares.
You don't have to be an advanced player,  everyone will be alongside participants of similar experience.  However you will need to have a basic familiarity with your instrument to be able to join in without holding up the class.
Getting to meet, jam, and perform with other like-minded musicians over two full days will be one of the biggest rewards when you participate in the Kiwigrass Academy.
Dates and times
The Kiwigrass Academy starts at 9 am Wednesday 29 January 2020, and finishes with an evening concert on Thursday 30 January 2020.  We recommend you arrive on Tuesday 28 Jan to be ready for breakfast and the 9am Wednesday star
Venue
Both the Kiwigrass Academy and the Kiwigrass Festival will be held at the Sir Don Rowlands Event Centre on Lake Karāpiro in the Mighty River Domain near Cambridge. Camping options are available from Monday 27 January onwards to dovetail with the Auckland Folk Festival campers.
Book your accommodation directly with Lake Karāpiro.
Food
Breakfast and lunch is included on the days of the Kiwigrass academy Wednesday, 29 Jan 2019 and Thursday, 30 Jan 2020.  Dinner will be available for purchase from the Podium Cafe or nearby eateries. The campground also has excellent self-catering facilities. Tea and coffee throughout the day are included.
Kiwigrass is produced with the support of: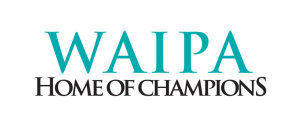 and in association with :