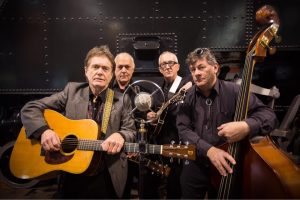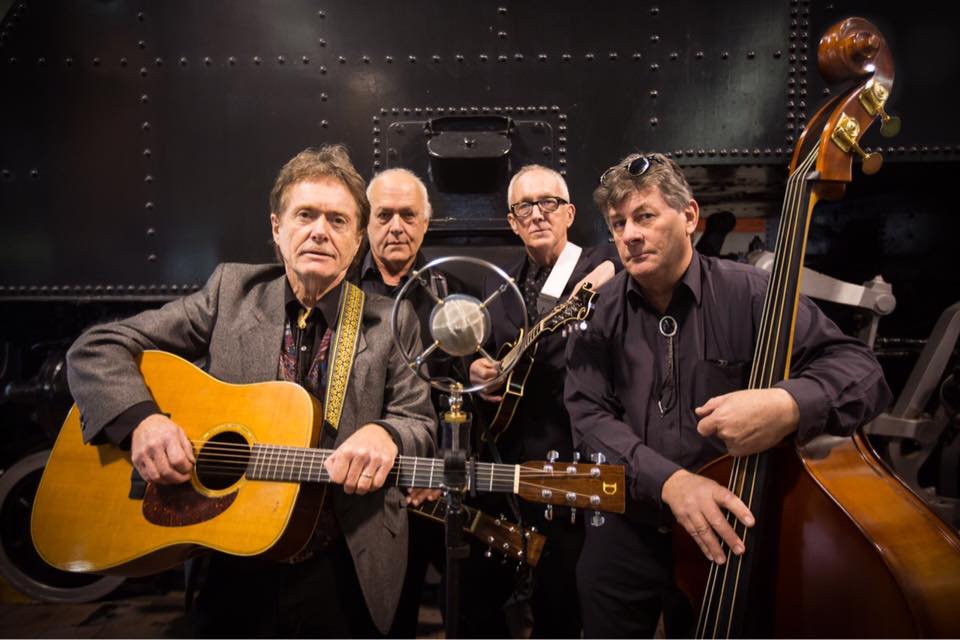 Together and as members of various other bands, the members of Crooked Road have made 13 albums, many TV and radio shows and several national and international tours. Bluegrass, folk, country, gospel-their influences all come out in harmony-driven originals and pieces by favourite musicians.
Formerly known as Old South Bluegrass, Crooked Road are Phill Parker (Guitar) Andrew Hook (Mandolin), Leonard Cohen (Dobro) and David Taylor (Bass).
Phill sings in the folk, country and bluegrass traditions, playing with The Bill Chambers Band, Country Comfort, Shut Up and Deal, Highly Strung and The Bridgland Brothers. His song "To Keep You Near" won the 2018 SCALA lyrics award out of 200 entries world-wide.
Andrew immersed himself in the bluegrass genre playing professionally with The Rank Strangers, Paul Wookey, The Buckshot Boogie Band, Dingo Ridge and Grass Roots.
New Zealand born-and-raised Leonard was a member of the original Hamilton County Bluegrass Band and then played professionally with The Skillet Lickers.
Dave grew up on a diet of Beatles, Stones, Pacemakers, 60s pop, Daddy Cool, Chain, and Axiom. He played in community choirs ukulele group Savior Plunk, and now plays country/folk, bluegrass and retro pop.