Code of Conduct
Kiwigrass is dedicated to providing a harassment-free experience for everyone, regardless of gender, sexual orientation, disability, physical appearance, body size, race, or religion.
You are responsible for your own behaviour and that of children under your supervision.
Confine alcohol to your own campsite, use it responsibly and don't give it to minors.
Wear your wristband at all times.
Stay in the designated areas.
Behave sensibly and safely as, like any camp site, there are hazards, see Health and Safety below.
There are plenty of areas for late-night singing and jamming. Please respect neighbours who live adjacent to the venue, and other patrons who may need more sleep more than you.
Look after your valuables and instruments – they are your responsibility.
If you want to chat or make noise during a performance, go outside. Enter and leave between songs.
Put rubbish in bins and recycling bins.
Smoking and vaping only outside in designated areas.
Kiwigrass is produced with the support of: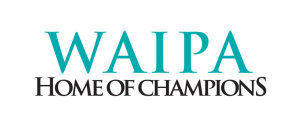 and in association with :