Thank you for your interest in being a food vendor at Kiwigrass. This page will outline our festival vendor terms and conditions and if you are happy with everything, please confirm by completing the form below. If you have questions or require additional information please contact us. 
FESTIVAL ADDRESS
The Festival is located at Lake Karāpiro in the Mighty River Domain, 601 Maungatautari Rd, RD 2, Cambridge, NZ. 
EXPECTATIONS
We expect between 600 and 800 people to attend the festival. Many will be camping on site. There is a cafe operating on site, The Podium Cafe. They will be open for breakfast, lunch, and dinner.
FOOD VENDOR LOCATION
The Festival market is located next to the Don Rowland Event Centre. Locations will be assigned by the site manager. Check in with Phoebe Clark when you arrive in the site office. We will create a seating area in the middle of the market for people to chill under the shade. 
PACK IN/PACK OUT TIMES
Arrival Date:  Any time between Wednesday 29th of January – Friday 31st of January.
And leave AFTER the festival finishes on: Sunday, 2nd of February.
POWER USAGE
If you require power, you may arrange that with the site manager. Lake Karāpiro charges for power:
10amp: $34.00/day

16amp: $59.00/day

32amp: $98.00/day
All electrical cords used on site must be approved and tagged by a licensed electrician less than six months prior to event. Electrical cords must be free of nails or metal attachments; rubber or plastic attachments are preferred.
FOOD SAFETY
All vendors must be properly registered and utilise proper food safety methods. 
More information is available at: https://www.waipadc.govt.nz/our-services/licensing/food and https://www.waipadc.govt.nz/our-services/environment/mobile-traders 
All vendors are expected to provide their registration details to the Kiwigrass Event Organiser (jenine@kiwigrass.nz) no later than 3 weeks before the event.
OPENING HOURS
To ensure that food is available for customers, by taking a vendor site you will be expected to remain open for a set of minimum hours. We will confirm each vendor to confirm your committed opening hours.  Minimum recommended operating hours are:
FRIDAY:           5:00 PM – 10:00 PM
SATURDAY:     9:00 AM – 10:00 PM
SUNDAY:         9:00 AM – 6:00 PM 
Notes:
There will be attendees, crew, and musicians on site from Tuesday evening, so there will be opportunities for sales before these dates. 

Friday night is "Welcome BBQ" night, where we are expecting a high level of demand from patrons wishing to purchase dinner.
We will confirm opening hours for food vendor on a case by case basis to ensure maximum coverage.
Please be conscious of these times to ensure you are staffed to accommodate the agreed hours.
CREW TICKETS
Vendors are not required to purchase tickets to the festival, but anyone wishing to attend the main concerts within the hall is required to have a festival wristband. These will be available for purchase at the festival.
SITE SIZE
Default site size is 3m x 3m, if you require additional space, please inform us and note here prior to returning this agreement.  We will have spaces marked out and only that amount space available.
Site size (if larger than 3m x 3m): 
LIABILITY AND INSURANCE
Kiwigrass does not assume liability for any damage or injury caused by any contracted food vendor. All vendors are required to hold their own appropriate operating insurance.
COST
Kiwigrass asks for $50/day from each vendor. Payment can be made to 
Kiwigrass Trust
ASB Bank: 12-3095-0010992-00 
Code: Food Vendor Reference: business name
ENQUIRIES
For more information please contact:
Jenine Abarbanel 
021 428 568
jenine@kiwigrass.nz
If you are happy with all of the above details and accept all of these conditions please complete and submit the form below.  We will be in touch closer to the time.
Kiwigrass is produced with the support of: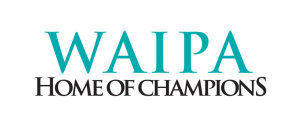 and in association with :