2019 International Headliners:
Lonely Heartstring Band (US)


Nourished by deep roots in the expansive canon of traditional American music, The Lonely Heartstring Band embodies the modern American condition—an understanding and reverence for the past that informs a push into the future. George Clements (guitar, vocals) Patrick M'Gonigle (fiddle, vocals) Charles Clements (bass, vocals) Maddie Witler (mandolin) and Gabe Hirshfeld (banjo) bring together their own musical styles to create a sound greater than the sum of its parts.
Combining soulful instrumental virtuosity with soaring three-part harmonies, their growing repertoire of original songs and compositions showcases not only their considerable talents, but a dedication to meaningful roots-conscious music.
Since their beginnings in 2012, The Lonely Heartstring Band has been on the rise and shows no sign of slowing down. With their 2015 IBMA Momentum Award and their 2016 release of their debut full-length album, Deep Waters, on Rounder Records, there is every reason to hope that they are at the front edge of a significant career.
Bluegrass Parkway (AU)

Now in their 30th year, Bluegrass Parkway are the longest continuously performing bluegrass band in Australia. They have played at dozens of folk and country music festivals throughout Australia, New Zealand and the United States, and have been past favourites on the Australian-based Bluegrass Cruise. Bluegrass Parkway have placed great importance on presenting Bluegrass music in its most authentic form, performing around a single on-stage microphone, as was the norm for the pioneers of the genre during the 1940s. They are frequent presenters of harmony workshops, as their skill in this area is beyond compare, and each band member is a skilled harmony singer and teacher. The Band features Paul Duff on mandolin, Maria Duff on bass, Wayne Perry on guitar, Mick O'Neill on banjo and Donal Baylor on fiddle.
Nine Mile Creek (AU)

Nine Mile Creek is a bluegrass band playing traditional and original bluegrass, with a touch of swing. Long time fans of the bluegrass genre and those appreciating the joys of good acoustic music are embracing Nine Mile Creek's fresh approach. Full-on up tempo rhythms underpinned by Andrew's bass and Doug's guitar are a feature of the band's sound. This provides a platform from where Mark's hard driving mandolin and Colin's banjo brings traditional bluegrass tunes to life. Lead vocal duties are shared, and two, three and four part harmonies make for an exciting, toe-tapping musical experience.
Mark Pottenger and Andrew Barcham were keen to continue the experience they'd had playing in previous bands, and with Colin Weight on banjo, formed a trio that performed at the Kelly Country Pick in 2012. Since then, they've gone through guitar players like Spinal Tap goes through drummers, but appear to have finally found a keeper with the great Doug Wallace joining the band in early 2016.
The band has a strong repertoire and is a regular contributor to the Mountain Pickers Association's monthly night at the foot of the Dandenong ranges. They regularly feature at Australian bluegrass festivals, including Mountaingrass, Kelly Country Pick and the Foggy Mountain Bluegrass festival. They also perform at non-bluegrass events, introducing the joys of bluegrass music to enthused audiences!
Crooked Road (AU)
Together and as members of various other bands, the members of Crooked Road have made 13 albums, many TV and radio shows and several national and international tours. Bluegrass, folk, country, gospel-their influences all come out in harmony-driven originals and pieces by favourite musicians.
Formerly known as Old South Bluegrass, Crooked Road are Phill Parker (Guitar) Andrew Hook (Mandolin), Leonard Cohen (Dobro) and David Taylor (Bass).
Phill sings in the folk, country and bluegrass traditions, playing with The Bill Chambers Band, Country Comfort, Shut Up and Deal, Highly Strung and The Bridgland Brothers. His song "To Keep You Near" won the 2018 SCALA lyrics award out of 200 entries world-wide.
Andrew immersed himself in the bluegrass genre playing professionally with The Rank Strangers, Paul Wookey, The Buckshot Boogie Band, Dingo Ridge and Grass Roots.
New Zealand born-and-raised Leonard was a member of the original Hamilton County Bluegrass Band and then played professionally with The Skillet Lickers.
Dave grew up on a diet of Beatles, Stones, Pacemakers, 60s pop, Daddy Cool, Chain, and Axiom. He played in community choirs ukulele group Savior Plunk, and now plays country/folk, bluegrass and retro pop.
National Guests:
Coppermine Junction
Kaimai Express
Melling Station Boys
Rural Delivery
Many more to come!
Kiwigrass is produced with the support of: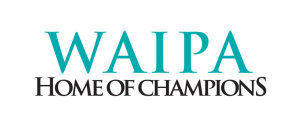 and in association with :