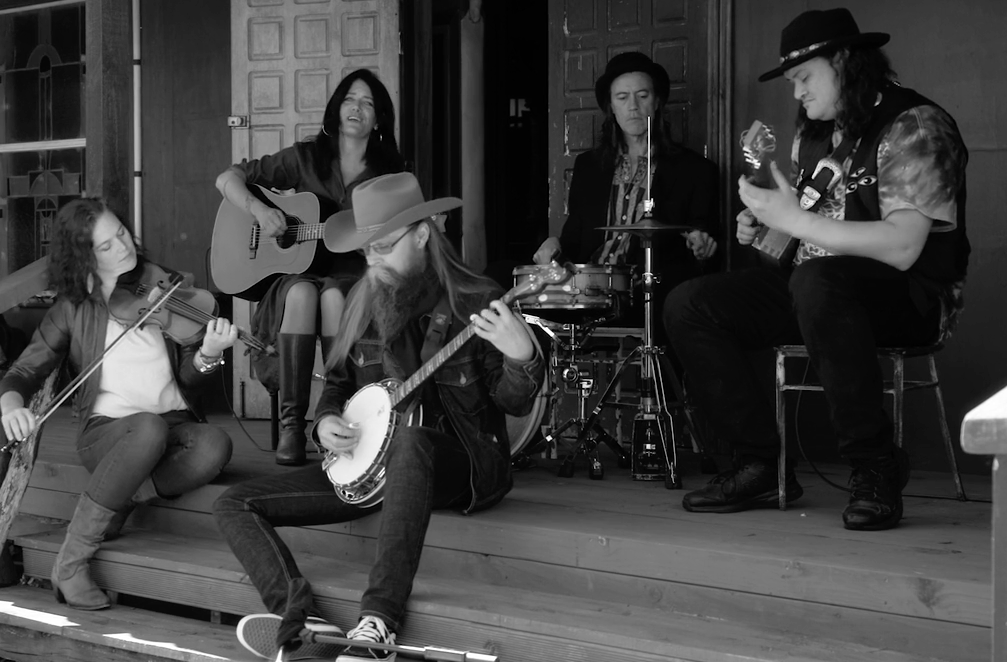 This Americana group is comprised of some heavyweight NZ Music Talent – all are from other groups and songwriting careers. They recently came together for a Creative New Zealand Project. The Barnyard Bangers are Gavin Dowling on Banjo; Krissy Jackson on fiddle; Cat Tunks – songwriter/Vocalist; multi-instrumentalist/guitarist and percussion player Mike Barker from 'Swamp Thing'; and NZ's iconic Kara Gordon on cigar box guitar.
The Bangers play songs written by Cat and arranged in a fun Country-Bluegrass style. See some of their work here:
https://www.facebook.com/cat.tunks.3/videos/1015817021243688
and you can learn more about Cat Tunks at
www.catherinetunks.com
.