Narrow Park is a few minutes drive south of Hamilton very near Hamilton Airport and Mystery Creek.
Tamahere Community Centre Hall, the venue for the BBQ and kick-off concert on Friday is two minutes drive from Narrow Park.
Parking
There is plenty of parking at Narrows Park and Tamahere hall.
Click on map to go to Google Map for detailed directions
Getting from Narrows Park to Tamahere Community Hall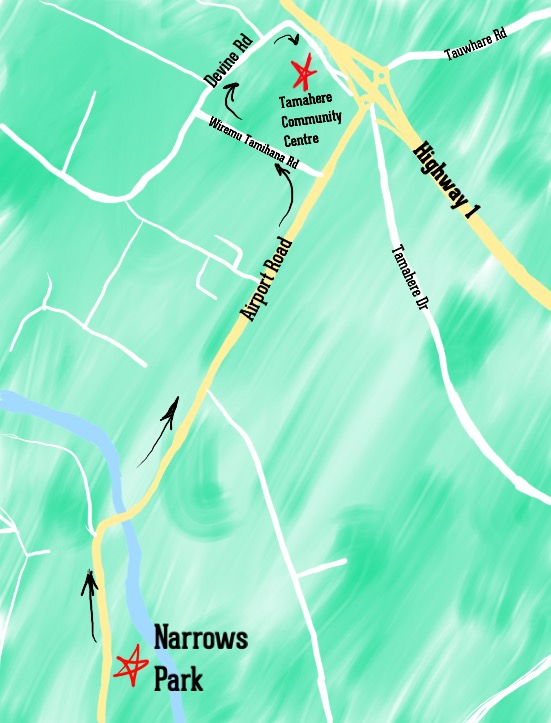 From Narrows Park, Google may direct you to the on ramp heading North on State Highway 1.  Don't Panic, there is a slip road from the on ramp to Devine road and the Tamahere Community Centre.
Kiwigrass is sponsored by: