ABOUT KIWIGRASS
Kiwigrass is New Zealand's own national festival of Bluegrass Music. It is produced by the Kiwigrass Trust, a non-profit association of bluegrass musicians and supporters in New Zealand, with help and guidance from the Australasian Bluegrass and Old Time Music Association of Australia (ABOTMA). The festival aims to present performances of bluegrass music, related workshops, and opportunities for attendees to share with each other through jamming and picking sessions.
In 2020, Kiwigrass will be held at Lake Karāpiro, at the Mighty River Domain in Cambridge, Waikato, from 31 January – 2 February, 2020.
Cambridge is close to Hamilton, an easy 2 hour drive from Auckland airport, and a 6 hour drive from Wellington. Kiwigrass encourages bluegrass musicians from all regions of New Zealand to apply to perform.
Kiwigrass is organised by the Kiwigrass Trust, a not for profit organisation dedicated to the promotion of bluegrass music in New Zealand. The event is entirely run and resourced by volunteers.
ABOUT BEING A PERFORMER AND WORKSHOP PRESENTER AT KIWIGRASS
Kiwigrass is a participative event for performers and ticket buyers alike. We are looking for musicians who want to be a part of the event and be involved not only in concerts but also in workshops and jams and picking sessions.
Performers will usually have two performances in different venues during the event. Concerts occur in the afternoons and evenings. Workshops are held on Saturday morning.
As Bluegrass is an acoustic music form, the festival encourages acoustic-only performances. Plugged-in or other non-acoustic instruments are discouraged. Professional sound engineers are available to provide microphone amplification.
ACCOMMODATION AND HOSPITALITY
If you are selected to perform at Kiwigrass, you will be provided with accommodation in the form of bunk rooms or a campsite at the Lake Karāpiro venue. If you require less basic accommodation, that would be at your own expense. Performers are provided with basic hospitality during the festival consisting of coffee, water and soft drinks, and light meal selections for breakfast and lunch. Accommodation for partners or children may be available with performer accommodation, but would not be paid for by Kiwigrass.
ARTIST SELECTION CRITERIA
The festival can present around 15 bands and workshop presenters. When selecting artists we use the following criteria:
a) Type of Material Performed: The charter of Kiwigrass Trust is to encourage bluegrass music performance, we will only select acts playing bluegrass music, defined as having acoustic instrumentation consisting of mandolin, guitar, 5-string banjo played 3-finger style, dobro, fiddle and bass. No drums, no keyboards, and absolutely NO WAGON WHEEL.
b) Type of Performances: In most cases, artists will be given two concert spots. Performers who can also provide a workshop or lead a slow jam related to bluegrass or old-time music will be given preference, as will artists prepared to stay for the entire festival including Sunday afternoon.  Being a participative event, it is considered important that all performing artists join in on sessions over the weekend.
c) Performing Experience and Profile: To be considered for a performance at the festival, artists must present a polished act and have previous experience performing as that act.
Artists should also have promotional material such as CDs, merchandise, a website, photos and a bio that we can use in the promotion of Kiwigrass.  When applying via the Application Form, performers are expected to submit a biography, and examples of their music via CDs, MP3s or links to sound files on their website.
As a general rule, "put together" bands, i.e. those formed expressly for the purpose of applying for Kiwigrass will not be considered for the main stages. However, the festival also has opportunities for blackboard performances at our walk-up stage.
d) Fees or contribution: As Kiwigrass is still in the developmental phase the  committee is not yet able to provide artists with a performance fee. In addition to accommodation and basic hospitality, each band member will receive a pass to the festival, discounts on Academy attendance and a discount for partner/family tickets.
If budget allows, the festival committee will try to assist performers with travel expenses, but that is not guaranteed.
e) Applications: Final selections will be made in August. Letters of notification will be sent to all applicants soon after.
ARTIST RESPONSIBILITIES
SUPPORTING THE KIWIGRASS TRUST
Where possible, acts are asked to donate at least one CD or item of merchandise to the festival raffle. In return, Kiwigrass will sell performer CDs throughout the event at no extra charge and also provide a signing table.
APRA ROYALTIES
All artists must complete and submit their APRA Royalty forms prior to leaving the festival on Sunday. Artists who fail to do so will be excluded from playing at any future Kiwigrass festivals or events.
APPLY TO PERFORM AT KIWIGRASS
Applications to perform at Kiwigrass 2020 open July 1st and close on August 15th. Apply here
FOR ANY FURTHER INFORMATION PLEASE CONTACT:
Kiwigrass is produced with the support of: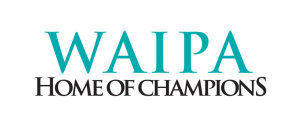 and in association with :