It is hard to believe that after managing a successful Kiwigrass 2021 and the roll outs of vaccine programs in New Zealand and overseas, that we would once again be faced with uncertainty about our ability to put on a festival in 2022. However, things are, if anything, even more uncertain now, emphasised by the cancellation of spring and early summer festivals that we are seeing now. Here at Kiwigrass we've taken a hard look at what we feel we can and can't do, and what we feel is most important to preserve during this time. Our conclusion is that it is too risky to attempt to put on a full festival this coming year.
At the same time, it is important to us to maintain a "home" for bluegrass music and the people who love it in New Zealand. So Kiwigrass will be on in 2022, just scaled back. This year Kiwigrass will have more emphasis on participation and immersive music experiences, rather than concerts. We will still have a stage for performances by all your favourite New Zealand bluegrass, old time, and bluegrass-adjacent Americana bands.
With our smaller size, we also have a new venue, the Paeroa Racecourse. This is where Hamsterfest was held last Easter, so we know it is perfect for what we have in mind. And we've had to shift the date to February 11-13, a week later. We will put out more information about this year's festival in the coming months.
Kiwigrass is produced with the support of: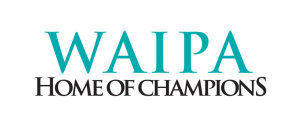 and in association with :