Musical stuff
This is a bluegrass festival.  'nuff said.
Print out your Kiwigrass confirmation and your accommodation booking confirmation and bring it with you or load it to your phone. When you get to Kiwigrass accommodation and wrist band pick up will be separate.
Camping and bunk room accommodation
Linen and summer bedding
Towels
Soap for the showers
Tea, coffee, whatever food you'll need.
Kitchens have a supply of hot water, a place to wash dishes, and very limited cooking facilities.  If you are self catering consider bringing a camping stove.
Bag to store your stuff in the fridge.
All the other usual stuff you need when camping.
Personal
This is the Waikato. It will be warm, it can rain, and the sun can beat down.  Most of the concerts and workshops will be indoors, but bring a hat or other shade for outdoor events. There is a swim beach on the lake if you need to cool off.
Sunscreen
Sun Hat
Towel & togs
Insect repellent
Umbrella, sunshade
Rain gear – just in case!
Kiwigrass is produced with the support of: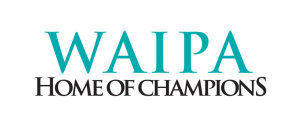 and in association with :