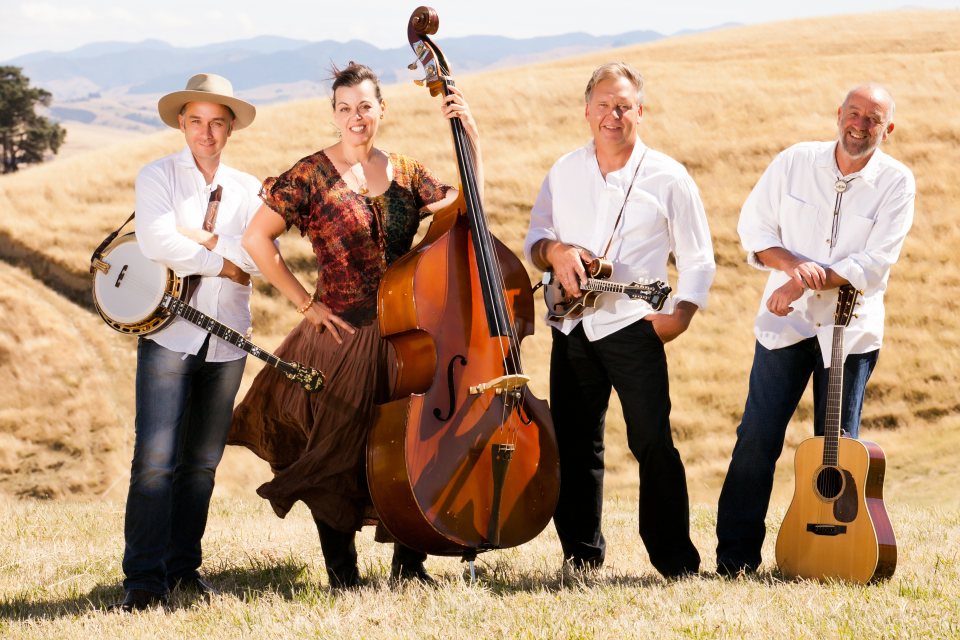 The Pipi Pickers (New Zealand)
"The best newgrass band in New Zealand … They always have an interesting and high quality show – doing songs no one else in the bluegrass world does. Never get bored at a Pipi Pickers show." –
Mike Kear, Music from Foggy Hollow  
The Pipis Pickers, know affectionately as the Pipis,  don't take prisoners, they get out there with contemporary and traditional hard-driving bluegrass that puts a smile on everyone's face and infuses even the most dreadful murder ballads with a sense of joy and energy.
The Pipis bring a love of the genre and a desire to share that love with as many people as possible. Out front is Jenine Abarbanel on bass and vocals while husband Nat Torkington is a standout New Zealand 5-string Scruggs-style banjo player, who is ably supported by his father Barry on guitar, and Garry Bigwood on mandolin.
The Pipis have become favourites at New Zealand and Australian music festivals through their vibrant performances, open and inclusive jam sessions, and slow jam workshops. You'll also recognise  Jenine Abarbanel, Nat Torkington, and Barry Torkington as the folks we need to thank for starting the Kiwigrass festival.
Pipis are a delicious edible shellfish gathered when the tide is out in around Whangateau and Leigh, the Pipi Pickers' home town.