Brooklands Bluegrass Festival
Right after we announced Kiwigrass we started receiving e-mails about the actual first all-bluegrass festival in New Zealand which was held near Christchurch in 1979.  It seems fitting that exactly 40 years later, we're trying again.
John Clark of Rural Delivery in Christchurch sent these items from the original festival:

I had a lovely phone conversation with Mr. Clive Collins, the organiser of the Brooklands festival. There were about 100 people there, and 7 bands. Their stage was on the back of a truck, and they were blessed with good weather. By the time they ran this festival he had already mostly moved on to other musical genres, so never chose to do another one, and he wishes Kiwigrass all the best success and his full support.
Kiwigrass is produced with the support of: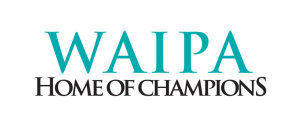 and in association with :