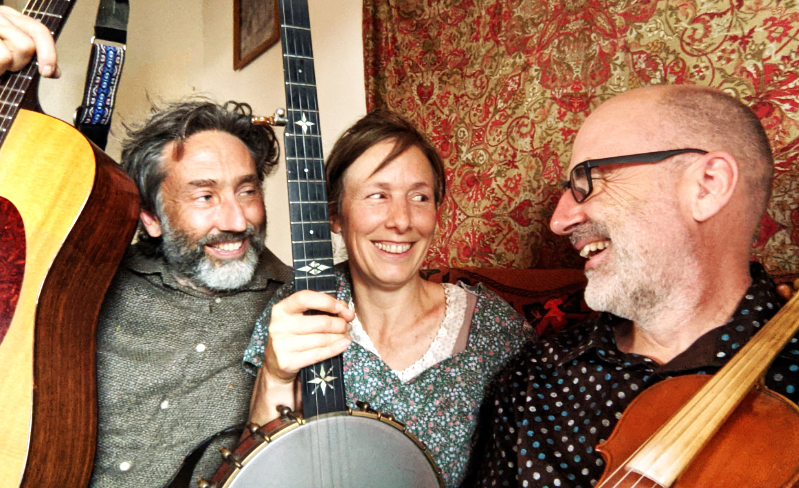 Cotton Daisy Backstep have opened a portal deep into the lost roots of Americana. Playing the old 'hillbilly' music of the Appalachian Mountains, their high energy homestead music evokes that old 78 bacon-frying sound no book-learning can give you. With Helena Faust on banjo/vocals, Philip Muollo on guitar, and Eddy Abraham on fiddle, they sing the songs of the pioneers, shotgun totin' moonshiners and tub-thumping dance tunes.
Helena's enduring commitment to the Old-time music developed during her 10 years in West Virginia steeped in the local traditions and performing with the award winning band 'The Raincrows.' She carried a wealth of traditional material with her when she moved back to NZ in 2003. The group began to form in 2014 when Helena assembled support acts for a touring fiddler from the US. The band chose the name Cotton Daisy Backstep and have been playing concerts at local and regional venues around Wellington for the past five years, including cafes, folk clubs, festivals and fairs.
This band goes beyond just being influenced by the old music; they have largely ignored modern tastes and reached back in time to create an old-world aesthetic. With Helena's mountainy vocals heading the band, they bust out with wailing harmonies, driving old-timey rhythms, sparkling clawhammer banjo and scratchy old-time fiddle.
Tub-thumping dance tunes, haunting ballads of the pioneers, tales of moonshiners and old gospels, Carter Family and Doc Watson songs are the staples of their repertoire. With their 1930s appearance and style audiences can expect a unique experience.
"Cotton Daisy Backstep are the quintessential Old-Timey band not to be missed!" says Ebony Lamb (Eb and Sparrow)', "Its the best of Appalachia with all the heart and soul of New Zealand, a real treat to the ears, so good you can't sit down." And Kim Bonnington (You Me Everybody) commented "Authenticity is at the heart of Cotton Daisy Backstep; not only will the music take you back in time but they create an entire experience of what it is to live, breathe and dance the old timey way."
This is the mountain roots of Americana and Bluegrass.
Kiwigrass is produced with the support of: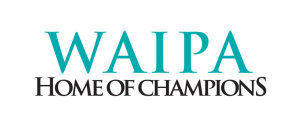 and in association with :