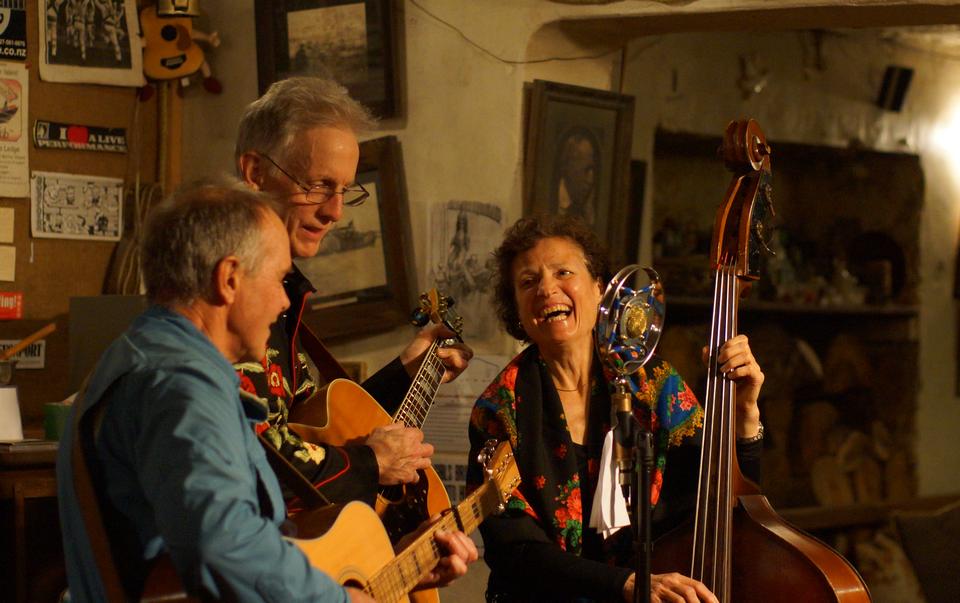 The Downunderdogs perform a three-part harmony and instrumental blend of bluegrass, old-timey, country, and swing, mixed with originals penned by guitar players Jack MacKenzie and Peter Dyer. Supplying the heartbeat, extra cheery smile, and third vocal part, is Cathy Dyer on bass.
Like one of those old radio show taglines they are likely to chorus that they're not happy until we're happy, and it is hard to imagine any other outcome when you hear them perform.
As it happens, they are genuine, made-in-America imports.
MacKenzie hails from Southern California where he perfected his evocative, flowing, cross-picking style of guitar playing, influenced by legends such as Doc Watson and Tony Rice. In the 1970s he managed and performed at the famous McCabe's music store on Pico Boulevard in Santa Monica before moving to New Zealand in the early 1980s.
Peter Dyer's roots are in Little Dixie, Missouri where his dad's Virginian and Kentuckian ancestors date back to the early 19th century.  Dyer is a guitarist and an accomplished songwriter with titles such as Go Ahead and Cry, and Immigrants' Song, one of several that come with his distinctive high-mountain yodel.
Michigan gave rise to Cathy Dyer's accent, where she grew up learning classical violin, while on the side taking in that funky Motown groove. Peter and Cathy Dyer moved to New Zealand in 2004 and a few years later teamed up with MacKenzie to form the Downunderdogs.


Kiwigrass is produced with the support of: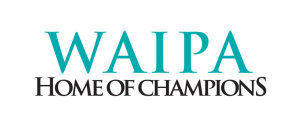 and in association with :