We're thrilled to announce our food truck catering for Kiwigrass! Roam Catering (Hamilton) will be there with an American Southern-style menu: crab corn and shrimp cakes, fried chicken, biscuits and gravy to name just a few of the treats they'll be bringing. The Hungry Hunter and Greek Souvlaki (New Plymouth) will also be there with a wide range of options for breakfast, lunch and dinner, including a vegetarian, vegan and gluten free options.
Red Cart Coffee (Hamilton) will be there for all your caffeine needs. As will be Hardieboys beverages (Wellington), boutique manufacturer of a range of hand brewed non alcoholic beverages including ginger beer, lime and lemonade. They also do fresh squeezed orange juice and were a big hit at the Wellington Folk Festival this year.
Narrows Park also has camp kitchens for preparation of your own meals, and it's less than a 10 minute drive to the nearest grocery. Plenty of options for feeding yourself at Kiwigrass!
Kiwigrass is produced with the support of: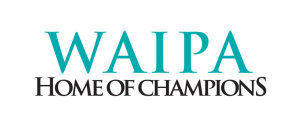 and in association with :