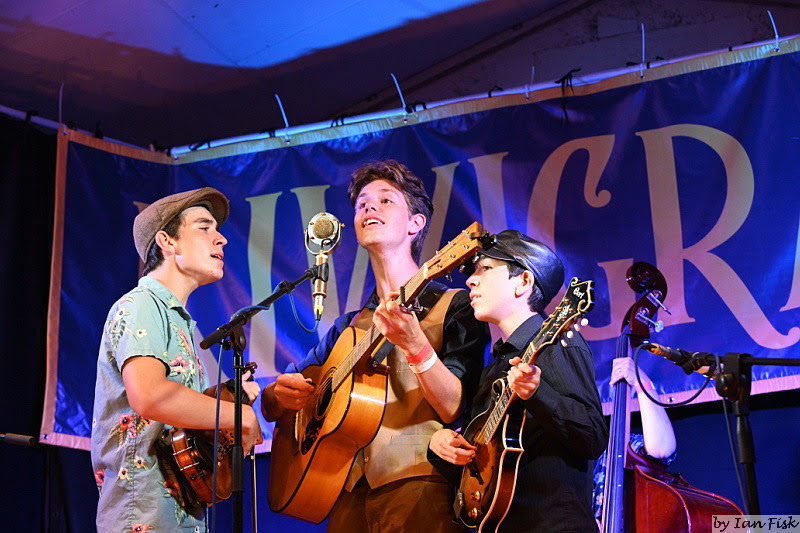 RhodeWorks (New Zealand)
RhodeWorks are an award-winning bluegrass folk band who play fast paced, high energy folk music, presenting a set of traditional and well-loved bluegrass alongside their original material.
That's the official blurb.
To Kiwi audiences they are the prodigy brothers whose fiery playing just seems to get better – and faster – in the short few years since they began.
Laurence (18), Sam (16) and Nate (13) are largely self-taught multi-instrumentalists, and they have wowed audiences throughout New Zealand and Australia. They are supported on bass by mother Tracy (obscured in the photo above).  As well as their dedication to creating unique roots-conscious music they love nothing more than heading to the workshop to craft their own instruments. Check out Laurence's donated Kiwigrass raffle prize.
Okay, it's our job to spruik bands on this site. So as proof that we are not making this up, watch the phone video below. It captures one of those Kiwigrass magic moments when professional Berklee degree holders Lonely Heart Strong Band meet on stage with Laurance and Sam Rhodes for a jam.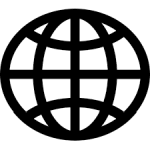 Kiwigrass is produced with the support of: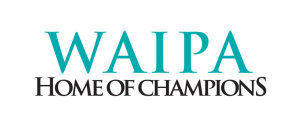 and in association with :